If you ignore anything you have to physically restrain with a cage, a pond, or a fenced off area of pasture, it's been several thousands of years since humans have domesticated any new animals. I appreciate that cats and dogs make fabulous companions and friends, but it still strikes me as unusual that we – a species whose entire culture is built on the idea of constant innovation – just sat back and said: You know what, we made the Basset Hound; I think we're done.
So, I've finally found out how I can make my mark on the world. I'm going to undertake an intensive programme to domesticate bears. Hopefully in just a few generations time, our homes will be full of good-tempered, happy, cuddly bundles of beariness, and I'm sure we can all agree that the world will be a better place for it.
Either that or I'm going to get mauled pretty quickly.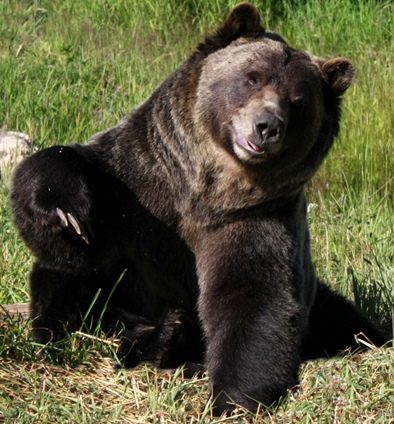 Awh, look! He's saying hello!